Black History Month 2022: Lincoln Alexander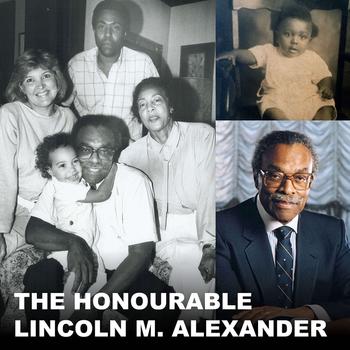 February 8th, 2022
Family Resources
BLACK HISTORY MONTH 2022
During Black History Month in 2022, children in Umbrella centres will be celebrating Black Canadians that have had an impact on our history. Particularly important and meaningful to our children and families will be four individuals that schools our programs operate in are named after: Lincoln Alexander, Michaëlle Jean, Ray Lewis, and Viola Desmond.
 Today, we are learning more about…
Lincoln Alexander
Lincoln MacCauley Alexander (January 21, 1922 – October 19, 2012) was the first Black Canadian Member of Parliament in the House of Commons, the first Black federal Cabinet Minister (Federal Minister of Labour), the first Black Chair of the Worker's Compensation Board of Ontario, as well as the 24th Lieutenant Governor of Ontario from 1985 to 1991. He fought racism, took action to advance Canadian youth, and advocated for seniors.
In his memoir, Go to School, You're a Little Black Boy (2006), Alexander reflects on his tour of over 20 African nations in the 1960s:
"The experience was an eye-opener for me, not only as a lawyer, but also as a human being, because I began to realize what Black people could do. I saw that, unlike the Hollywood version, these Africans were men and women of significant talents. I became conscious of my Blackness. I had come from a White world. Now we were in Africa, and I realized we are people of skill and creativity. I was a Black man and I was a somebody. I started standing tall."
Today, several Canadian schools are named after him, including the HWDSB elementary school where one of our full day child care centres operates. As well, January 21 is recognized as "Lincoln Alexander Day", and has been nationally celebrated since 2015.
Learn more — You can explore the depths of his story in Alexander's memoir: Go to School, You're a Little Black Boy: The Honourable Lincoln M. Alexander: A Memoir. Available for purchase on Amazon, Chapters/Indigo, or Google Play.