UPDATE: Umbrella opts in to CWELCC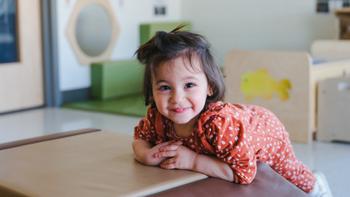 Thank you for your continued patience as we move to implement the Canada-Wide Early Learning and Child Care (CWELCC) system at the Umbrella.
We are thrilled to report that our application to "opt-into" CWELCC has been approved by the City of Hamilton. This is an important milestone to make child care more affordable for families.
As we have shared in previous communications, the next important step in this process is to issue rebates (in the form of cheques or e-transfer) for eligible families.
In order to process these rebates, all child care operators are required to submit a completed "CWELCC Family Rebate Consent Form" for each eligible family. Timelines to complete and submit this information is very tight, and we apologize for the short notice.
In an effort to collect this important information as soon as possible, each Umbrella location will be supporting our efforts. Over the coming days, when you drop off or pick up your child your Site Supervisor or Program Leader will ask you to complete the document.
We are asking you to complete the form as soon as possible in order to ensure that rebates can be completed as soon as possible. If you have any questions, please contact your site Supervisor. Contact information for each site can be found on our website.