Potential Labour Disruption at HWDSB beginning Mon. Nov 21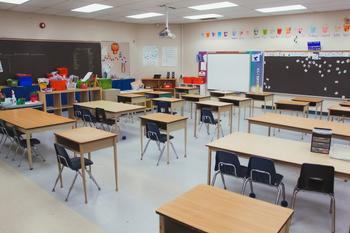 November 17th, 2022
Important Info
The Hamilton-Wentworth District School Board (HWDSB) received official notice that on Monday, November 21, 2022, the Canadian Union of Public Employees (CUPE), which represents about 500 HWDSB caretakers and maintenance workers, will take strike action in the form of a full withdrawal of service.
The strike is a province-wide job action taken as a collective agreement has not been reached between the Government of Ontario and CUPE. HWDSB is planning to implement contingency measures to keep schools safe, clean and open and Umbrella programs must operate under the decisions made by the School Board.
Families can expect the following starting on November 21, 2022:
FULL-DAY PROGRAMS OPEN ON A MODIFIED SCHEDULE: Umbrella Full Day (Infant, Toddler and Preschool) programs will be open on a modified schedule to align with the school's bell times. Please check the school website where your child attends Umbrella programs in if you are unsure of bell times. If you need to find alternate care and will not be utilizing the Umbrella during this time, please inform your site's Supervisor as soon as possible.
BEFORE AND AFTER SCHOOL PROGRAMS (BASP) CLOSED: As HWDSB will be closed to in-person learning all licensed Before and After School programs will be closed. Unfortunately, this means that Umbrella is not in the position to offer any alternative arrangements for child care for children in our Kindergarten or School Age programs.
The decision to close and modify programming rests with HWDSB and is out of our control.
Our regular policy related to emergency closures states the following:
An emergency closure is defined as any event which is outside of the control of the Umbrella and requires us to close our centres. Examples of emergency closures include, but are not limited to: snow storm, centre without heat/hydro, labour disruption, pandemic, etc. In the case of an emergency closure, fees will be payable for all closures not exceeding two (2) consecutive business days. This means that should a centre need to close for up to two (2) days, parents will be expected to pay for care, even though they needed to make alternate arrangements.
This policy can be found in our Program Handbook in the section on Registration, Waitlist, Payments under "Emergency Closures".
Also, if you are late picking up your child, we will need to implement our late fee policy and you will be charged a late fee of $5.00 per child, plus $1.00 per child for every minute expired beyond the centre closing time.
We recognize that strike actions put our families in a difficult position. We will keep you informed as labour developments occur through email. As negotiations are still underway, changes could occur as late as Sunday evening. Families are encouraged to monitor their emails for updates and/or changes.
If you have any questions, please contact your site's Supervisor. Contact information for each site can be found on our website.