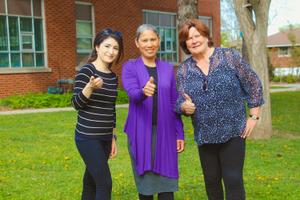 We are hiring!
Join our team in providing high-quality child care and early learning programs that are inclusive, accessible and promote the social, physical, intellectual, and emotional development of each child under the Umbrella.
We provide families with the safe and exploratory environments that their children need to thrive and equip them with essential tools for their futures as competent youth and responsible citizens. How? By employing passionate and skilled staff!
Please note that members of CUPE Local 3491 (the union representing the current employees of UFCC) will be considered first for union positions. In compliance with the Accessibility for Ontarians with Disabilities Act, accommodations are available to applicants to support them in all aspects of the hiring process. Applicants need to make their needs known in advance. We thank all applicants but only those considered for an interview will be contacted.
Join our mailing list!
Sign-up to be notified of important information and updates from Umbrella.