New Diversity Equity and Inclusion Committee – Seeking Participants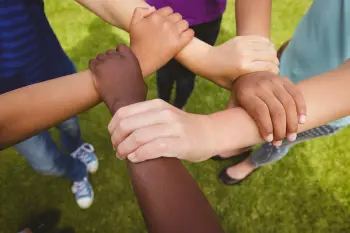 September 18th, 2023
Umbrella News
Hello Umbrella Families,
We are excited to announce the creation of an EDI (Equity, Diversity and Inclusion) Advisory Committee for Umbrella. The purpose of this committee is to bring together staff members, educators, program leaders, supervisors, families, and leadership team members who are interested in promoting equity, diversity, and inclusion within our organization.
As a member of this committee, you will have the opportunity to share your knowledge and experiences related to EDI topics, learn from others in the organization, and work collaboratively towards creating more inclusive and equitable programs for children and families as well as making the Umbrella an inclusive and equitable organization. The committee will consist of no more than 15 members to ensure effective communication and engagement. We value your time and input; these meetings will take place on paid time.
The responsibilities of committee members will include attending monthly meetings, actively participating in discussions, sharing resources related to EDI topics, and promoting the EDI Advisory Committee within Umbrella.
While we encourage participation from all, we would love to hear from employees and family members who are part of equity-deserving groups. If you are interested in joining this committee, please submit in writing to Jennifer Allen (mgrexcellence@umbrellafamily.com) a brief statement about why you would like to participate and how you think you can contribute to the group by Monday September 25th. Please note, in the event of overwhelming interest in this committee, participation will be limited to 15 members as noted above. Decisions will be made based on the quality of the expression of interest submitted to Jennifer.
See terms of reference here to support your understanding.
Thank you for your interest in promoting equity, diversity and inclusion within Umbrella. We look forward to hearing from you.
Best,
Your Program Excellence Team