Summer Reading List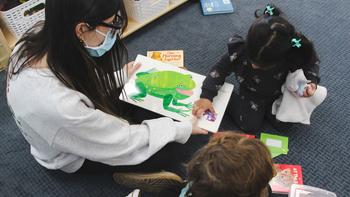 June 1st, 2022
Family Resources
This summer, take some time to enjoy reading with your children!  Reading is incredibly important for brain development and promotes the development of children's speech and language, their social and emotional development as well enhances their imagination.  In addition to the educational benefits of reading, it also provides opportunities to engage with your children, enjoying the time spent reading and learning with them.  Maybe even read a story in the sun or under the shade of a tree!
Infants and Toddlers
Enjoy the wonders of nature in a book that's indestructible!
Look up at the BIG BLUE sky.
SPLISH in the water just like a fish.
Take a walk and STRETCH like tall, tall trees…
Spend a fun-filled summer day at the beach and discover the bright colors all around. Kids will love finding their favorites, from purple flip-flops and orange sand shovels to green towels and blue waves. This bright summer read will have little ones eager to visit this colorful beach time and time again.
Welcome to the Sand Castle! Open the doors of this castle-shaped lift-the-flap book to find out what ocean critters are living inside!
On every beach,
where a sand castle lies,
there is a real kingdom below
that sits in disguise.
From a royal king crab, to a majestic whale, to a beautiful mermaid, little ones will love lifting the die-cut flaps on each spread to reveal the ocean creatures living inside each castle. Shaped like a sand castle filled with fun underwater details on each page, this lift-the-flap board book is the perfect summer read-aloud.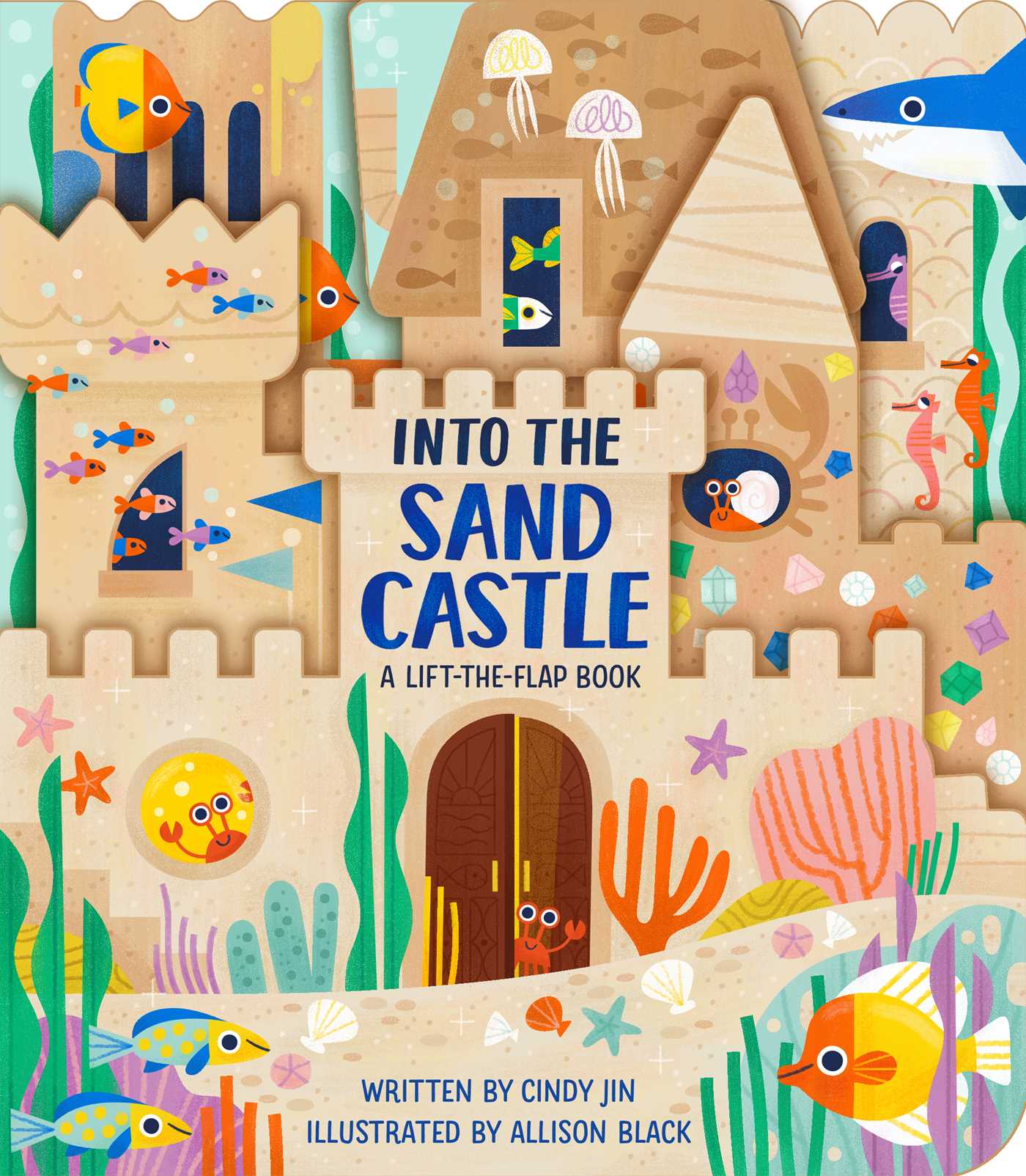 Explore the great outdoors with Momo the adorable border collie and his new puppy companion Boo in this bright, friendly board book!

In this follow-up to Let's Find Momo!, spend a day with Momo as he sets off on a nature adventure. From the mountains to the beach to camping under the stars, young readers will delight in finding Momo in unexpected and beautiful locations. Plus, Momo has an adorable new puppy friend: Boo!
In this sturdy board book kids can keep the game going—and learn new words—by searching for objects in each picture. With stunning photographs, bright colors, and Momo's friendly face on every page, Let's Find Momo Outdoors! delivers exactly what fans loved in the previous Momo books—with plenty of new sights to see and objects to find.
In this beautiful board book from the creator of Big Bug and Spot, the Cat, simple text and lovely illustrations tell the story of a dog and cat whose adventures bring them together.
A cat and a dog set off on their own adventures, each intrigued by something they see. On the way, simple phrases like "fly fast" and "dart, dash" make this a fun read aloud and wonderful vocabulary lesson for young ones. As the animals explore, examine, inspect, and investigate their surroundings, a surprise brings the two together!
Spanish/English bilingual edition. Bea loves lions and knows everything there is to know about them. She lives by the beach, but she doesn't like sand one little bit! One day, her mother persuades her to visit the beach, where she meets a sand sculpture of a lion who is afraid of water. Their developing friendship helps each of them to overcome their anxieties, but the next day the lion has disappeared! How will Bea cope? A funny and tender book about the mutual support of friendship, the acceptance of loss, and the resilience needed to accept change.
Preschoolers
Plunge into this exploration of the ocean, with poetic text and beautiful illustrations by Julia Groves. A die-cut hole encourages children to look carefully through the book and adds to the sense of discovery.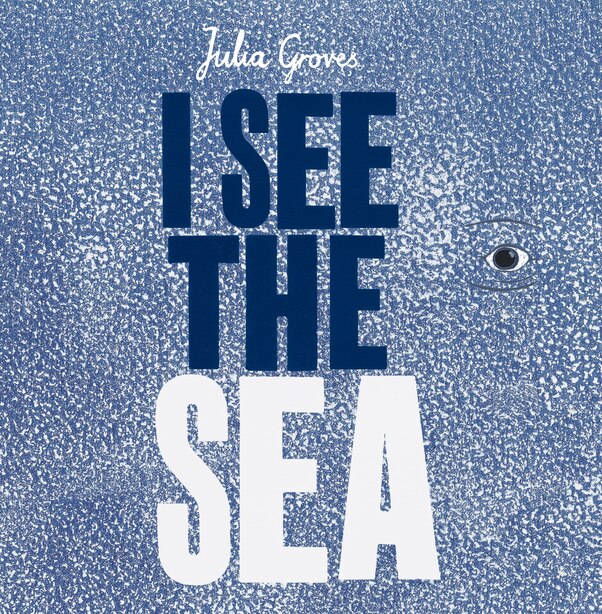 This whimsical and poignant picture book celebrates playing outside and invites readers to grab some friends, gear up their imaginations, and immerse themselves in nature.
Can you imagine what it's like to be a rock, a nest, a bird, or even a bubbling creek? A group of curious children is headed outside to find out… Would you come, too? Join in on an outdoor adventure to discover the magic and mystery of the living, breathing natural world all around us.
Hair Love meets bike rides in this loving portrait of a father-daughter relationship.
Learning to ride is no easy feat! But with a little courage, a guiding hand from her dad, and an enthusiastic bark from her pup, one brave girl quickly learns the freedom that comes from an afternoon spent outside on a bike.
Experience the fear, the anticipation, and the delight of achieving the ultimate milestone in this energetic, warm story that celebrates the precious bond between parent and child.
A family spends a day at the seaside, enjoying the smells and sensations that are unique to the coast. Evocative rhyming text immerses the reader in the experience of visiting a beach.
As darkness falls on the fairgrounds, the animals venture out of the woods for one magical, memorable night! An exhilarating wordless picture book.
A day at the community pool is full of unwater magic—dunking and diving with friends; somersaulting, walking on your hands, and bursting up through the surface like a tortoise. But when a thunderstorm comes and a little brother ventures too close to the pool's edge, will our main character be quick enough and brave enough to save the day?
In this energetic read-aloud, the words swim off the pages as the underwater world comes to life through lush, dynamic illustrations and visual poetry. Journey to an imaginative world where, always and forever, bubbles . . . rise . . . UP!
Kindergarten
Summer is a time when nature is bursting at the seams. Pick blueberries, see a caterpillar grow from an egg to a butterfly, or take a trip to the lake or beach with your family. Peek under rocks, look up in the trees, dive into the water–there is so much to learn and so much to discover together when you read Summer is Here!
This whimsical and poignant picture book celebrates playing outside and invites readers to grab some friends, gear up their imaginations, and immerse themselves in nature.
Can you imagine what it's like to be a rock, a nest, a bird, or even a bubbling creek? A group of curious children is headed outside to find out… Would you come, too? Join in on an outdoor adventure to discover the magic and mystery of the living, breathing natural world all around us.
By the door there is an umbrella. It is big. It is so big that when it starts to rain there is room for everyone underneath. It doesn't matter if you are tall. Or plaid. Or hairy. It doesn't matter how many legs you have.
Don't worry that there won't be enough room under the umbrella. Because there will always be room.
Lush illustrations and simple, lyrical text subtly address themes of inclusion and tolerance in this sweet story that accomplished illustrator Amy June Bates cowrote with her daughter, Juniper, while walking to school together in the rain.
From the author of If You Happen to Have a Dinosaur comes a funny and sweet cross-country roadtrip adventure with a sassy septuagenarian and her quirky canine.
Feisty Annie Magruder and her dog, Carson, live in British Columbia, Canada, and they"re setting out to visit her sister, Elsie, in Newfoundland. In their little rattlebang car, packed with Carson"s favorite toy, Squeaky Chicken, and plenty of baloney sandwiches, Annie and Carson hit the road! They travel province by province, taking in each unique landscape and experiencing something special to that particular part of this vast, grand country. For example, they marvel at the beauty of the big, open sky — and grasshoppers! — in Saskatchewan and discover the gorgeous red earth and delicious lobster rolls in PEI, before finally being greeted by Elsie — and a surprise for Carson!
Meet two robots who are best friends and learn through their mistakes and make-ups that even robots aren't perfect in this silly and sweet three-part picture book.
Red Robot and Blue Robot are very good friends. But sometimes friends say the wrong thing. And sometimes friends don't understand. And, very often, friends make mistakes. In three hilarious and heartwarming stories, Red Robot and Blue Robot find out that even robots aren't perfect but that doesn't mean they aren't perfectly best friends.
A sweet dog-loves-kid/kid-loves-dog story, in which the kid uses a wheelchair, from an award-winning children's poet and talented debut illustrator.
This playful puppy thinks she's having the best day ever! She's so happy to be out with her friend, she doesn't even realize that she's being a little naughty. But then he scolds her, and suddenly—Worst. Day. Ever. Will puppy be able to make amends and turn their day back around?
Join an exuberant, boundary-pushing pup and her exasperated boy in this reassuring story about unconditional love and the challenges of trying to always be on your best behaviour.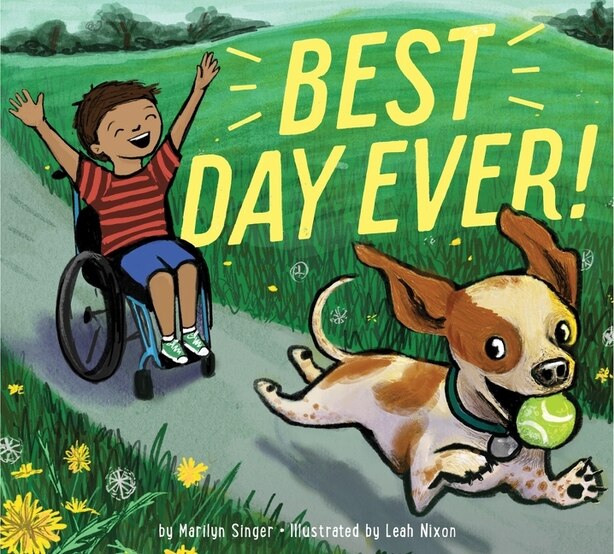 School Age
A new adventure with Mr. Magee and his dog, Dee: InA Camping Spree with Mr. Magee, Mr. Magee and his trusty dog, Dee, are enjoying a peaceful camping trip when along comes a lumbering, marshmallow-loving bear and the excitement begins. The next thing the two campers know, they are plunging down a mountain, racing down a river, and teetering on the edge of a waterfall! How will Mr. Magee and Dee find their way out of this slippery situation?
Izzie and her unusual pet make a big splash at the county fair in this punny easy reader comic from a beloved children"s book illustrator and comics artist.
Izzie can"t wait to debut her pet at the county fair. While the other children have brought pigs or chickens, Izzie brought a…Kraken!
Even though everyone thinks Kraken is big and frightening, he is not. He"s like Izzie, sweet and shy. Kraken and Izzie use creativity and humor to win over the crowd in this hilariously adorable comic. The variety of panel styles, speech bubbles, and fonts are all perfect for engaging developing readers.
A fun exploration of a tiny animal at the base of the ocean food chain: Of all the life forms in Arctic seas and the ocean around Antarctica, krill are the most important. Krill are the largest animals able to catch and eat phytoplankton, and they in turn are eaten by the largest animals ever to live on earth – blue whales – as well as by seals, penguins, and a host of others. In other words, krill are really good at eating, and krill are really good eatin'.
American Indian Youth Literature Award: Middle Grade Honor Book! Hello/Boozhoo—meet Jo Jo Makoons! Full of pride, joy, and plenty of humor, this first book in an all-new chapter book series by Dawn Quigley celebrates a spunky young Ojibwe girl who loves who she is.
Milo is on a long subway ride with his older sister. To pass the time, he studies the faces around him and makes pictures of their lives. There"s the whiskered man with the crossword puzzle; Milo imagines him playing solitaire in a cluttered apartment full of pets. There"s the wedding-dressed woman with a little dog peeking out of her handbag; Milo imagines her in a grand cathedral ceremony. And then there"s the boy in the suit with the bright white sneakers; Milo imagines him arriving home to a castle with a drawbridge and a butler. But when the boy in the suit gets off on the same stop as Milo–walking the same path, going to the exact same place–Milo realizes that you can't really know anyone just by looking at them.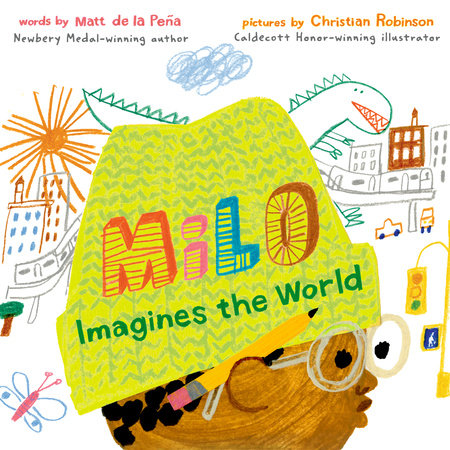 All the animals at the Open Bud Ranch can see that Jack likes keeping his space to himself. But when Charlie arrives, he doesn't see Jack at all. He's still getting used to seeing out of only one of his eyes.
The two get off to a bumpy start. At first, Jack is anxious and distrustful. But one day, he summons his courage and guides Charlie to his favorite sunlit field: this way, Charlie. And so begins a powerful friendship that will be tested by life's storms—but will ultimately change each life for the better.
Welcome toFACTopia!, a wonderland of crazily connected facts.
Choose your own path through this hilarious world of 400 facts, all of which are verified byEncyclopaedia Britannica. Every fact in the book is connected to the next in an ingenious trail of information.
Did you know that a squid has a brain shaped like a doughnut? Or that some butterflies drink turtle tears? Hop from topic to topic in unexpected and delightful ways, and discover what connects a giraffe with the Eiffel tower, or a slice of pizza with Cleopatra. On your awe-inspiring journey, you will find out extraordinary facts about space, bones, dinosaurs, spiders, sharks, robots, ancient Rome, and more.
In this fascinating book you'll learn about the things that humans and animals have in common. From team work, exercise, and self-care to dancing and getting into trouble, you'll discover that, actually, animals are a lot like you!
Visiting underground burrows and grassy savannahs, watery realms, and towering tree tops, this book will take you around the world on a journey of discovery. Meet the monkeys who love to take baths, or the penguins who toboggan for fun. Hear the stories of escaping honey badgers, sneaky spiders, and clever crows. Or find out if animals can really talk.
You'll see plenty of Earth's creatures, from creepy crawlies to mega mammals, and you'll learn about their lives, habitats, characteristics, and behaviors–and uncover what makes each of them so surprisingly similar to us humans. Look out for 'Scientist Spotlight' boxes too, to learn about some important scientists and conservationists, such as Sir David Attenborough and Dame Jane Goodall.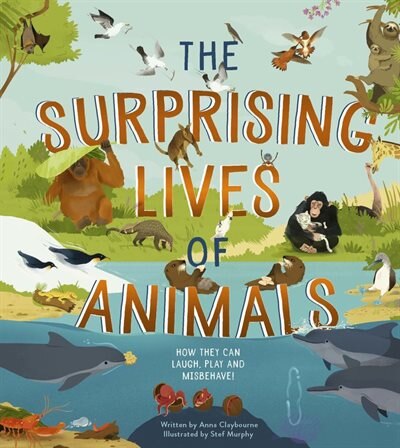 Bob sets out on a dangerous journey in search of his long-lost sister with the help of his two best friends, Ivan and Ruby. As a hurricane approaches and time is running out, Bob finds courage he never knew he had and learns the true meaning of friendship and family.