An inclusive, nurturing environment for all children
Children are at the centre of everything that we do. We value the uniqueness and diversity of all children as well as their families and our staff. We strive to ensure that everyone feels a strong sense of belonging and can see themselves reflected in our programs. Our goal is that all children and families can access and participate in our programs to the best of their abilities and within their comfort level.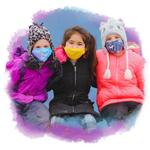 Infants
0-18 Months
Our educators provide warm, nurturing care for each infant as well as rich opportunities to develop meaningful relationships and engage in playful learning experiences that are as diverse as each child. Educators will collaborate with families to best meet each infant's individual goals and schedules based on their unique needs, interests and developing skills.
Care type: Full-time, 5 days a week.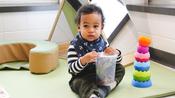 Offering families affordable, inclusive, and nurturing environments where children explore, learn, and grow, realizing their full potential.

Full Day Care for Infants, Toddlers & Preschoolers

Before & After School Care
Nutritious Food & Snacks Provided

Drop off as early as 7am, Pick-up as late as 6pm

PA Day and School Break Programs

City Subsidy Accepted
We use Storypark to involve you in your child's learning journey.
The Storypark app allows educators to communicate with individual families, send messages to groups and share information about children's daily routines. Most importantly, they can share stories highlighting the incredible play-based learning experiences that children engage in throughout the day.
Learn more

What Umbrella families are saying
The team at Umbrella is absolutely amazing! When my daughter was out of their care while I was on maternity leave with my youngest - she kept on asking to go back to the extended day program because she missed the teachers and the fun that was had. Our youngest is starting in the full day toddler program because we have been so pleased with the staff, activities, and the program they offer.
Join our mailing list!
Sign-up to be notified of important information and updates from Umbrella.