Position Statement on National Child Care Plan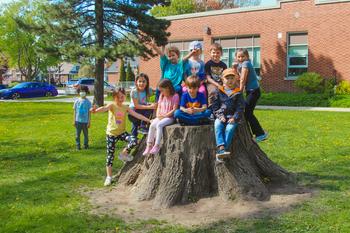 In March 2022, Ontario signed on to the Federal Government's National Child Care Plan to reduce parent fees for child care and also increase access to licensed child care. We are grateful to the many individuals and organizations who have been advocating for affordable, accessible, quality, and non-profit child care for decades.
Signing the new Child Care Agreement represents the first important step in ensuring quality child care is available to anyone who needs it.
This is a welcomed advancement in child care services, but there remains much to be done to detail how this can lead us to a fully developed, publicly funded, equitable, and quality system of universal child care service in Ontario. The Umbrella believes that a plan is needed to address the following:
Equitable access to Licensed Child Care: Licensed child care services are not equally available within municipalities and some neighbourhoods are poorly served.  We must ensure that families will be able to access quality child care in their own community.
Special Needs Resourcing: There are many children with special needs and they may require additional supports. The plan must address the funding and resources licensed child care organizations need to ensure special needs children are successful and included.
Staffing Shortage: Child care expansion is expected to create a demand for more child care spaces in Ontario.  The plan must address the current shortage of Early Childhood Educators (RECEs) to meet the expected growth in demand for service.
Quality Programing: Public funding from the Federal Government is supporting the expansion in licensed child care. To ensure quality affordable child care, we need a plan that creates a consistent level of quality that children and caregivers can expect and stresses they be not-for-profit and publicly run child care.
Staff wages/compensation: We value the many contributions of our staff and the expertise they bring.  The new child care agreement calls for a wage floor of $18.00/hr for RECE positions. To attract and retain qualified and quality staff who care for our children, we need a plan that recognizes their value and pays fair wages and benefits.
Results: To be accountable for success in achieving the goal of affordable, high quality, inclusive child care across the Province, data must be gathered and publicly reported upon.  Results matter!
Respectfully submitted,