Update on Canada-Wide Early Learning and Child Care Agreement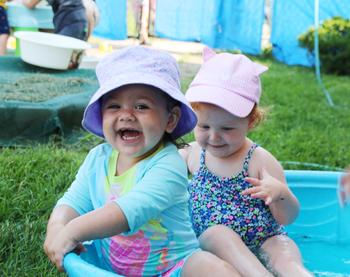 Yesterday, the Province of Ontario signed on to the federal government's National Child Care Strategy. Education Minister Stephen Lecce issued a letter to families regarding the details of this plan. This is incredible news for the child care sector and for families, and we are thrilled by the announcement. Here is an overview of the key benefits:
More affordable fees for families with children 5 years and younger attending licensed child care programs, culminating in a final reduction to an average of $10/day by September, 2025
Increased access to licensed, quality, inclusive child care spaces in our neighbourhoods
Wage enhancements for Registered Early Childhood Educators to support the creation and retention of jobs in this sector
We will be working closely with the City of Hamilton as they develop the plan for Hamilton, and we will provide more information to staff and families as it becomes available.
Thank you to all our staff members and families who joined with us in advocating for this important and historic plan. We look forward to seeing the difference it will make in our community!
Sincerely,
Darryl Hall, Executive Director