Important Info for September 2022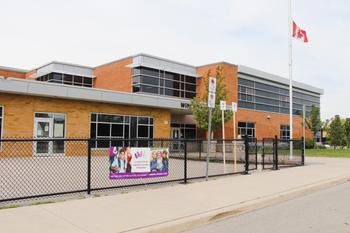 September 2nd, 2022
Important Info
It's hard to believe, but the summer is almost over and children will be heading back to school. We'd like to take this opportunity to share some important information as we look forward to welcoming new and returning families next week.
Daily COVID Screening
Although many COVID restrictions have been lifted, it is recommended that staff, children and visitors continue to self-screen using the online screening tool every day before attending school or child care. The online screening tool has been updated and will provide direction on whether or not your child should stay home or can attend child care, as well as any next steps should your child need to stay home due to COVID symptoms. One of the most significant changes is the removal of the requirement to isolate for five (5) or ten (10) days.
Anyone who is feeling sick or has any new or worsening symptoms of illness, including those not listed in the online screening tool, should stay home until their symptoms are improving for at least 24 hours (or 48 hours for nausea, vomiting, and/or diarrhea) and they do not have a fever, and seek assessment from their health care provider if needed. The presence of symptoms, particularly respiratory symptoms, increases the risk of transmitting to others.
If your child exhibits symptoms while at child care, staff may be required to screen them using the online screening tool. If they do not pass the screen they will need to be picked up and can return to care following the same guidelines as above.
Umbrella is Mask-Friendly
Masks are no longer mandatory for children, staff, or visitors in Umbrella child care programs. However, we will continue to supply masks for those who wish to wear them as we remain a mask-friendly environment. Everyone has different comfort levels so we ask that we all respect one another's choices.
Staggered Start for all Kindergarten Children
The HWDSB implements a staggered start for all Kindergarten children at the beginning of each school year. There are no regular Kindergarten classes running on Tues. Sept. 6th and all Umbrella before and after school programs for Kindergarten children will begin on Wed. Sept. 7th.
Possible Short Notice Closures
We also wanted to make you aware of the ongoing provincial labour shortage of qualified child care staff and how this impacts our ability to recruit additional staff. Organizations continue to struggle to recruit new staff to fill current vacancies or open new groups.
This lack of staffing may lead to temporary closures of Child Care groups. Unfortunately, if this occurs, the notice to families may be very short. We know you depend on our services, and closures will impact your families. We will do everything possible to ensure groups remain open and will provide as much notice as we can. If there is a need to implement a temporary closure, fees collected for the affected programs will be credited to your account.
If you have specific questions, please contact your Site Supervisor. Contact information for each site can be found on our website. (Click on the name of your child's centre to view.)