Mountview
Kindergarten, School Age
Weekdays - 7:00am to morning school bell and afternoon school bell to 6:00pm
59 Karen Crescent, Hamilton, ON L9C 5M5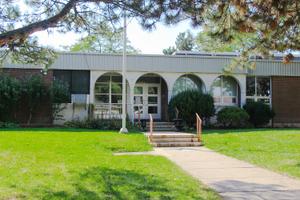 Umbrella child care programs are located within Mountview Elementary School
Offering families affordable, inclusive, and nurturing environments where children explore, learn, and grow, realizing their full potential.

Before & After School Care
Nutritious Food & Snacks Provided

Drop off as early as 7am, Pick-up as late as 6 pm

PA Day and School Break Programs

City Subsidy Accepted
Program Photos
Our programs at Umbrella Mountview provide a variety of experiences for children based on their interests, inquiries, and developing skills.
Educators use the Ministry of Education document "How Does Learning Happen? Ontario's Pedagogy for the Early Years" as a guide in supporting developmentally appropriate practice. Programs are centred around four foundations for optimal learning and healthy development: Belonging, Well-Being, Engagement, and Expression.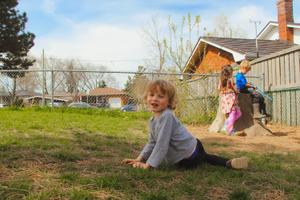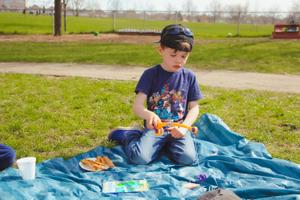 I couldn't be any happier with our experience! The kids absolutely love the staff and friends they have made. The meals are exceptional and healthy. I would highly recommend Umbrella to anyone!!
Umbrella Parent
We use Storypark to involve you in your child's learning journey.
The Storypark app allows educators to communicate with individual families, send messages to groups and share information about children's daily routines. Most importantly, they can share stories highlighting the incredible play-based learning experiences that children engage in throughout the day.
Learn More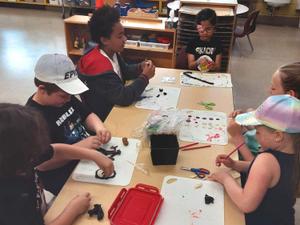 Clay creations
The children asked for a sensory and manipulation activity this week. We found some clay in our storage room and decided to make quick use of it! Each child used their imagination and creativity to make something. The results were incredible and unique to each child. They were very excited to learn that they could take their clay creations home as a keepsake!
How can I enroll my child?
The first step is to visit our online portal and enter your care request. The portal will show you the locations that are closest to your address for the program/age you need for your child.
Once your request is received, staff will get back to you regarding availability and next steps. (This process also is how you are added to our waitlist.)
Request Care
Subsidy accepted here :)
Families can apply for Child Care Fee Subsidy through the City of Hamilton, which helps with the cost of licensed child care. Families may continue to be responsible for a daily fee, but the amount is based on the individual circumstances of the family.
Learn More
FAQ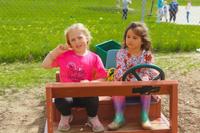 Join our mailing list!
Sign-up to be notified of important information and updates from Umbrella.