Black History Month 2022: Ray Lewis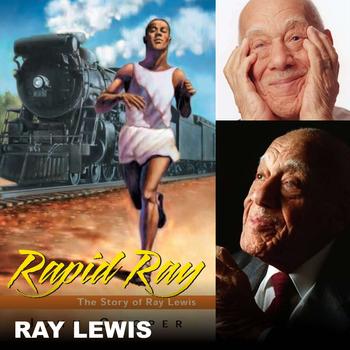 February 22nd, 2022
Family Resources
BLACK HISTORY MONTH 2022
During Black History Month in 2022, children in Umbrella centres will be celebrating Black Canadians that have had an impact on our history. Particularly important and meaningful to our children and families will be four individuals that schools our programs operate in are named after: Lincoln Alexander, Michaëlle Jean, Ray Lewis, and Viola Desmond.
Today, we are learning more about…
Ray Lewis
Hamilton's Ray Lewis Elementary School is named for Raymond ("Rapid Ray") Lewis (1910-2003). He was the first Black Canadian to win an Olympic medal, winning bronze in the 4 x 400m relay at the 1932 Los Angeles Summer Games.
The school honours Lewis in their library with a memorabilia display and a Hamilton Spectator series featuring his legacy. His achievements are reflected on now by children in Umbrella programs and in the school, whose mission statement is: "Educating students to become lifelong learners and contributing citizens in a challenging, changing, multi-cultural world."
Learn more — Rapid Ray: The Story Ray Lewis (ages 9-12) is a children's book by John Cooper about his journey to success through poverty and prejudice. You can purchase it on Google Play, Chapters/Indigo, or Amazon.